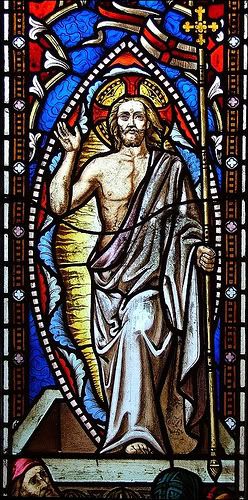 It's almost here; under 4 days and counting. RESURRECTION SUNDAY

As followers of Jesus, this day is what it's all about. We know Jesus is worthy of our entire life because he's conquered sin and death. Giving up ou lives for Jesus assures us of a life greater than we could've ever imagined.

To be a follower of Jesus means we're to give our lives away to others. We have 2 great opportunities to do exactly that this Sunday.

1 - Invite: Surveys show that an overwhelming majority of unchurched people are willing to give church a shot but they're just waiting for someone to invite them. So let's end the wait! And on top of normal receptivity to an invitation; unchurched people are more open to invitations at Easter than any other time of the year. I've invited several families for Sunday and still have another invitation to give out.

2 - Give: You may have heard, we're raising $1,000 to help the more than 1,000 people in Gardner living under the poverty line. We're giving this money to the Multiservices center in Gardner; the office that handles all the efforts to help the poor in Gardner. Erin and I are giving $100 in Sunday's offering.

Folks, this is RESURRECTION SUNDAY. The greatest day of the year.

If Jesus can conquer death, you'd better believe he can empower you to invite an unchurched friend to TF and to generously give away some of your resources.

It's about living the message. We are the Jesus' body in this world. This weekend is our best opportunity all year to live out the gospel.

Can I get an AMEN?
By the way, for a sneak preview into Sunday's message, check out this
video
.
This is going to be a powerful Sunday - DO NOT come alone!!!!!!